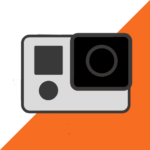 Headcam Orienteering helps you combine your headcam-video with a map and gpx-tracking into one integrated video
This is especially suited for making videos of orienteering events, but you may use it for any purpose which includes tracking and headcam-recordings.
Headcam Orienteering includes these features:
Add stabilizing and filters to improve the quality of your video.
Choose your preferred size and placement of the gps-tracking maps. It's as simple as drag-n-drop.
Use our built-in tool to syncronize the timing of your video with your gps-tracking.
Speed up the video, remove sound or ad your own music if you wish.
Headcam Orienteering is free and presently in beta. We greatly appreciate feedback from users.
Before you run Headcam Orienteering you need to run Quickroute to prepare the route overlay data. You may download both programs from our download page.